I'm updating and re-launching the Marketing for Developers book.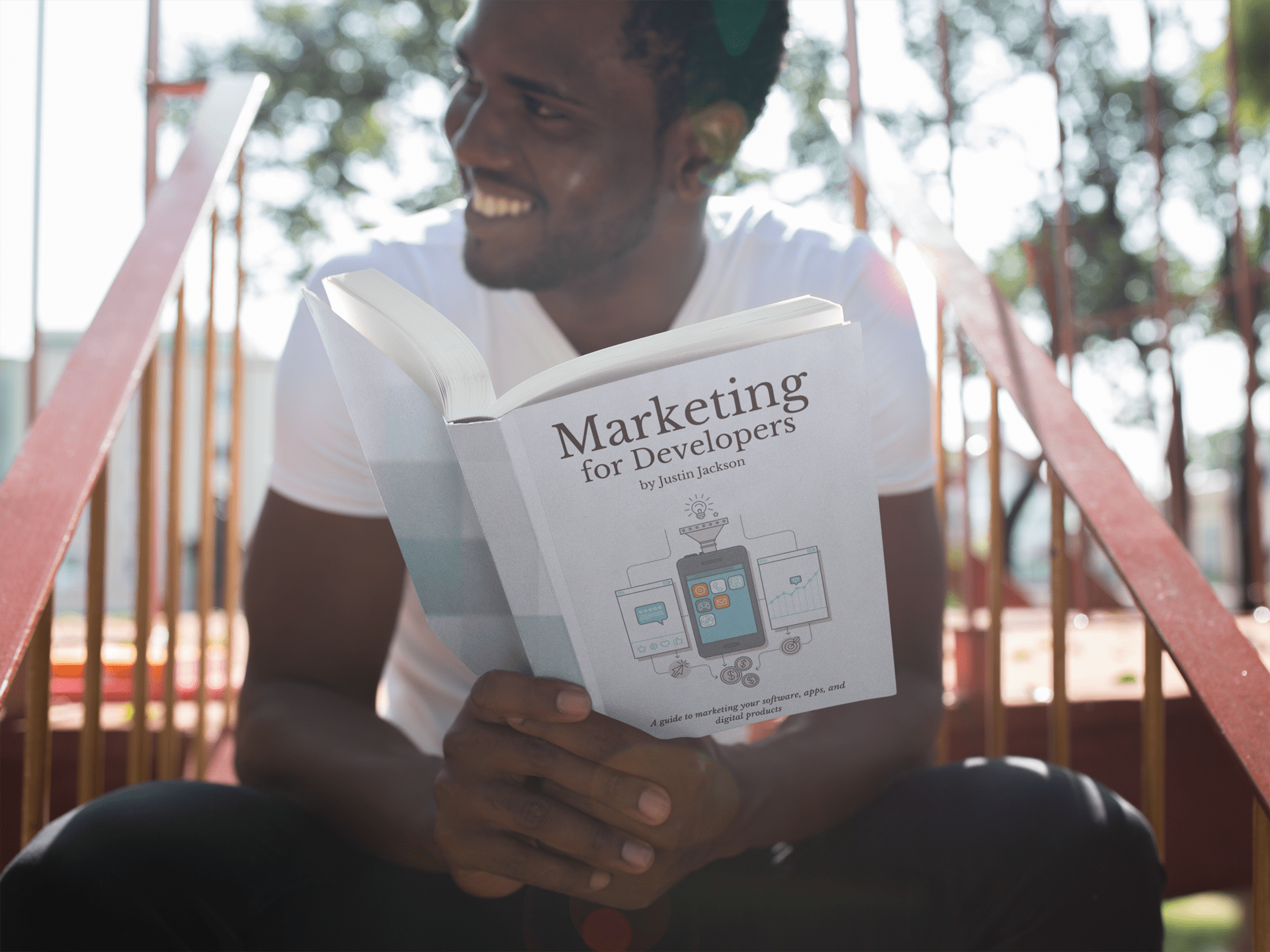 Here's what I've finished so far:
A new chapter on "Choosing the right market" for your product – download this chapter free here ⚡️
A new chapter on "Why customers buy products"
A new case study on Adam Wathan's $100k launch
Currently, I'm working on:
A new section on SEO for SaaS and software products. (One of the most important marketing channels)
Updating all the existing chapters with new screenshots, removing old material, etc…
Initially, I'd hoped to have all of this done by the end of July 2017, but now we're looking at August release for sure.
I've just hired a contractor, named Tim, who's going to be helping with the book. This should help things move a lot faster (especially the parts that have been slowing me down: research, formatting, etc…)
Thanks so much for your interest in the book update! Can't wait to share it with you. (If you're already a Marketing for Devs customer, you'll get the update for free!)
To tide you over, I'm releasing this chapter for free today (still draft, might have a few formatting mistakes). 👍
Cheers,
Justin Jackson
PS: I had an awesome time speaking to Laravel developers at Laracon in NYC. Here's a quick clip:
If you're a fan of Elon Musk, I think you'll like it. (There's a few swear words)
Get a free chapter!
See the table of contents and get a free PDF chapter.
Looks like you're already subscribed to the waiting list!